Reasons and solutions for water leakage of solar water heaters
Views: 262 Author: Site Editor Publish Time: 2022-02-15 Origin: Site Inquire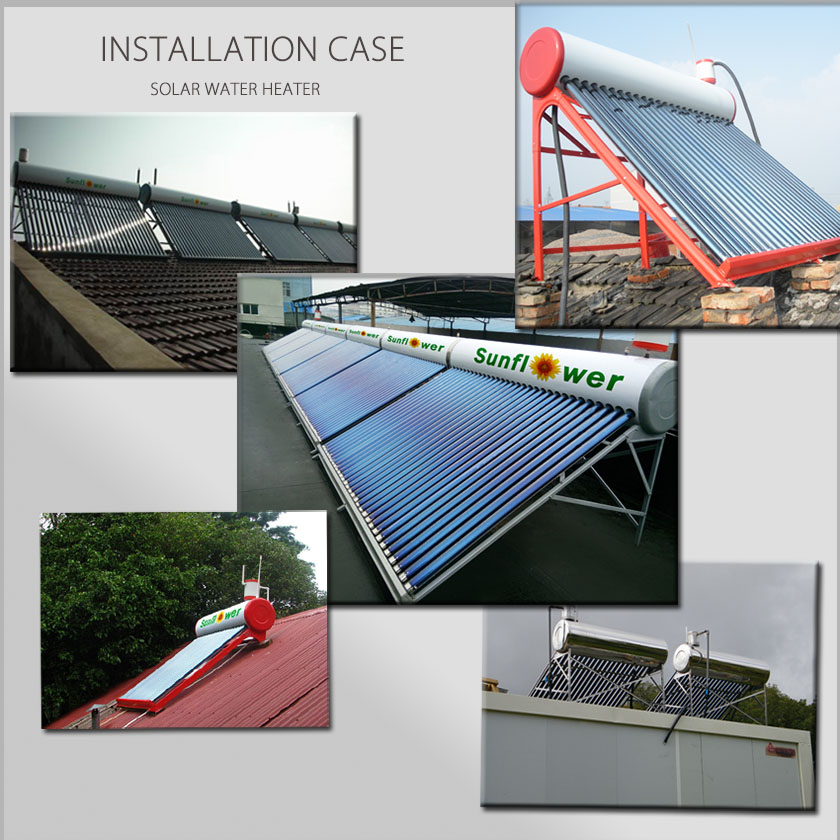 How solar water heaters work
A solar water heater is a device that uses the energy of the sun to heat water from a low temperature to a high temperature, and is a thermal energy product. The solar water heater is composed of all-glass vacuum collector tubes, water storage tanks, brackets and related accessories. The conversion of solar energy into heat energy mainly relies on glass vacuum collector tubes. The temperature of the surface of the collector tube exposed to sunlight is high, and the temperature of the back side of the collector tube is low, and the water in the tube will have a temperature difference reaction. Using the principle of hot water floating and cold water sinking, the water will produce microcirculation to achieve the required hot water.
Reasons and solutions for water leakage of solar water heaters
Water tank leakage: The phenomenon of water leakage from the solar thermal insulation bucket is relatively rare. If it is found that the water tank is indeed leaking water after inspection, it is necessary to consider replacing the solar water tank, then your solar energy is basically scrapped. The quality and service life of the water tank liner directly cause the water tank to rust and leak. But in general, as long as it is a brand water heater, such a problem will not occur. Generally, the solar sealing ring is damaged. In this case, you only need to call the master to replace a few solar silicone rings.
Leakage of water pipes: If the upper or lower water pipes are leaking, it is because the PPR water pipes or aluminum-plastic pipes have become aging after years of wind and sun exposure. In this case, the solar hot water pipes need to be replaced. Valve leakage is the failure of the valve, in this case, it is necessary to replace a new solar valve or solenoid valve.
Leakage of solar heating tube: The electric heating position of the solar heating tube is leaking, that is, the electric heating is rusted and damaged, and a new sealing ring or electric heating rod needs to be replaced. The water leakage at the solar vacuum tube is basically the aging of the solar silicone ring, and the vacuum tube needs to be unplugged and replaced with a new silicone ring. The leakage of the solar exhaust port is generally caused by damage to the sensor or damage to the meter. In this case, the water temperature and water level meter needs to be replaced or a new solar meter.