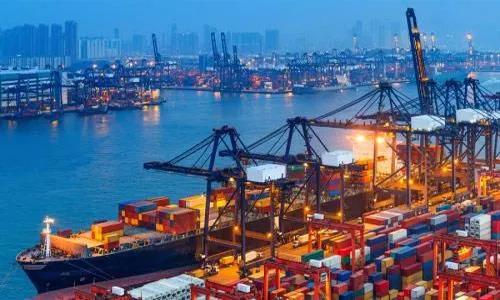 The blockade of the Suez Canal has been lifted, and the canal has resumed free passage for some time. The backlog of ships has almost been resolved. Some carriers have restarted accepting new orders. Nevertheless, the situation is still serious. The impact of the Suez Canal blockade on shipping services is expected to continue until June. It is expected that major ports will experience serious delays and congestion, which may require longer processing time. In addition, all shipping companies are currently struggling to solve the serious shortage of available equipment. In view of the current situation, the availability of equipment may be greatly reduced by the end of June.
New developments in trade routes
1. Nordic ports
As the ports are dealing with ships that were delayed due to the closure of the Suez Canal, the backlog is serious, and major ports in Northern Europe are facing serious congestion problems.
In order to reduce port delays, carriers are considering unloading cargo at major hub ports and completing the handover as soon as possible, rather than completing port handover in Asia or Europe, so that ships arriving a week later can directly load the cargo and deliver it to the destination port. This will cause delays in exports to Europe and Asia.
Equipment Condition-The carrier warns that temporary reservations will not be accepted due to equipment shortages.
Starting from the first week of May, about 1-2 flights have been cancelled in Northern Europe.
2. Europe-Asia
By mid/late May, bookings for eastbound ships to Asia remained at a high level. Many businesses no longer accept temporary reservations, or even charge extra fees. The sea freight rate remains at a relatively high level. Due to congestion in major hubs such as Malaysia's Port Klang and Singapore, customers should be prepared for a delay of at least 5 days. Currently, all services between Karachi and Port Qasim (Pakistan) are delayed by about 4 to 6 days.
In the westbound route, due to the Suez Canal being trapped, the original equipment shortage will be further aggravated. All available routes are fully booked. It's hard to get a ticket for premium services. Many airlines have almost stopped accepting new business because the current huge business volume has left them breathless. Almost all carriers have announced a 60% reduction in production capacity, unless otherwise notified. Some carriers have decided to suspend the issuance of equipment in the country, and if they are issued, they will also charge high fees.
The most affected by the suspension is the Mediterranean. About 5 flights were cancelled in the first week of May.
3. Transpacific
At least 2-3 flights per week in the Trans-Pacific region are cancelled.
Due to COVID-related impacts and increased port productivity and demand, the west coast of North America will continue to face severe port congestion.
As of mid-April, more than 30 ships have lined up to berth in Los Angeles/Long Beach, and the delivery time is expected to be longer.
In view of the above reasons, carriers can skip ports of call, especially westbound routes, to ensure timely delivery.
This situation will continue at least until the end of May or even the end of June. If this continues, August will usher in the highest peak season surcharge in history, and the port and the United States will face more severe challenges.
Ocean carriers may face tremendous pressure-delayed invoicing and release will become the new normal.
The container supply in early April has been very tight, and the situation is expected to deteriorate. From the end of April to May/June, the gap will reach its peak. Far East Airlines has taken measures to restrict the use of equipment, especially 40'HC, and give priority to the trans-Pacific westbound route. Therefore, the availability of equipment for offshore or Asian trade will be affected.
Due to the various factors mentioned above, the rate is expected to increase significantly.
In order to solve the problem of shortage of container transportation equipment, some shipping companies have provided expedited LCL services on trans-Pacific routes. The weekly regular expedited LCL service from China to the West Coast of the United States reduces the average stay time from 14-25 days to 3-7 days.
4. Transatlantic
Equipment imbalance surcharges and peak season surcharges continue to rise. Additional deployment will only charge a surcharge (if any). Empty equipment is becoming more and more in demand, and the utilization rate will hit a record high. All partners have a large backlog of goods and can hardly serve existing businesses.