Is it troublesome to use solar water heaters?
Views: 0 Author: Vickie Publish Time: 2021-08-25 Origin: Site Inquire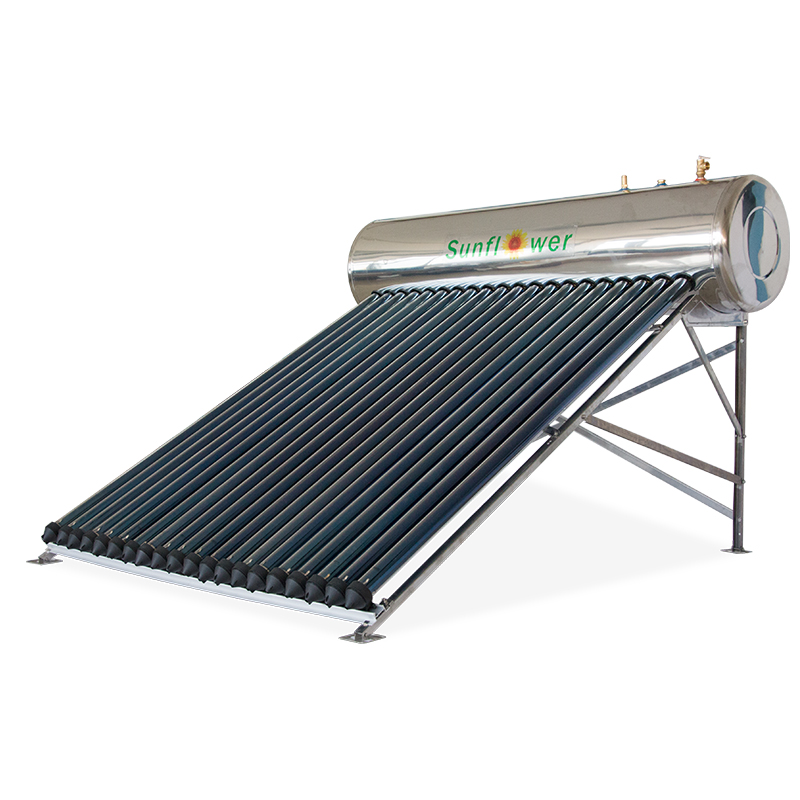 With the rapid development of the solar energy industry, solar water heaters have basically become standard equipment for every household. But there are also many questions, such as: "Is it troublesome to use solar water heaters?", "What should solar water heaters do in winter when there is no sun and no hot water? Will it be inconvenient?" To analyze these two questions, is it troublesome to use solar water heaters?
First of all, the water in the water tank of the solar water heater will not be frozen, but the inlet and outlet pipes will be frozen, so heat preservation measures must be taken for the water pipes. As for solar water heaters when there is no sun in winter and cannot produce hot water, electric heating can be used for auxiliary heating. Nowadays, the system with better technical performance of solar water heater is vacuum tube solar water heater. The principle of the vacuum tube is to use the phenomenon of hot water floating up and cold water sinking. After absorbing solar heat, it will cycle through the temperature difference to increase the temperature of the water in the water storage tank.
Vacuum tube solar water heaters are not only guaranteed, energy-saving, environmentally friendly and economical, especially with the function of auxiliary electric heating. It uses solar energy as the main energy supplemented by electric energy, so that the solar water heater can be used 24 hours a year. And equipped with a solar controller for this, you can check the hot water situation at any time, and the water is automatically supplied, which is convenient and practical. Although the initial investment is more expensive than electric water heaters, the electricity bill can save a lot of money! Although there are shortcomings, they are all made up in corresponding ways. Therefore, it is recommended to use solar water heaters, which are not only convenient, economical, but also environmentally friendly.