Floods in Europe and China may hit the global shipping industry
Views: 11 Author: Vickie Publish Time: 2021-07-29 Origin: Site Inquire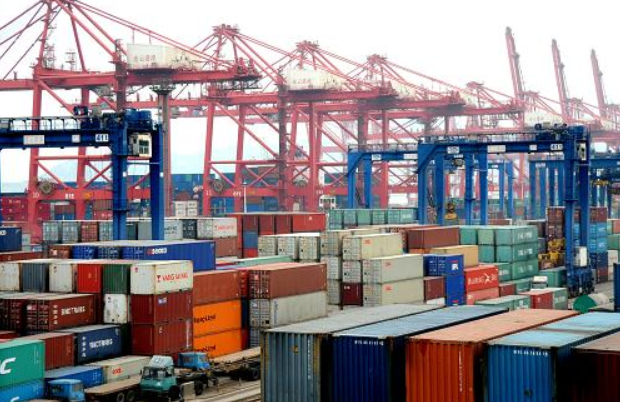 Since the beginning of this year, as parts of the world have recovered from the epidemic, shipping routes have become extremely busy, and there has been a shortage of containers, resulting in frequent delays in shipping routes and increasing shipping costs. More than that, this year global shipping has suffered unexpected blows many times. The recent floods in China and Europe are "another heavy blow" to the global supply chain.
First, in April of this year, the container ship "Long Give" under the Evergreen Group was stuck on the Suez Canal, which caused this important transportation route to be interrupted for nearly a week. Immediately after June this year, the increase in the number of cases of the new crown epidemic in parts of southern China caused more delays in ports in the region, which once again pushed up shipping prices. Recently, heavy rains and floods have occurred in Henan, China and parts of Western Europe, which may further hit the global shipping supply chain.
Floods disrupt railways or hit global supply chains

The floods in Western Europe, especially in Germany, Belgium and Switzerland, are particularly severe, and parts of Switzerland, Luxembourg and the Netherlands have also been affected.
Huxley said in an interview: "This will really disrupt the supply chain because all rail traffic has been cut off."He pointed out that the main railway traffic that was interrupted included the railways from Czechoslovakia to the ports of Rotterdam and Hamburg in Germany, which had been "seriously interrupted." He said: "This will delay the flow of goods... it will really wreak havoc on the entire industry."
He cited the German steel manufacturing giant Thyssenkrupp as an example. He pointed out that due to floods obstructing traffic, the company was unable to obtain raw materials and its production capacity was restricted. "This will cause a chain chain in the automobile industry, household appliances and other industries. reaction."
According to reports, ThyssenKrupp has announced force majeure in its letter to customers on July 16. Force majeure refers to the occurrence of natural disasters under unforeseen circumstances, which prevents one party from performing its contractual obligations, thereby exempting its liquidated damages.
A source at the company's steel plant revealed that some railways in the Hagen area are currently impassable, and it is now more difficult to find trucks for delivery than before. Hagen is one of the most severely flooded cities in western Germany.
Huxley said that at the same time, the recent floods in China's Henan Province caused railway disruptions, which would also have "a huge impact" on shipping. "Obviously, this will have an impact on shipping and force shipping rates to rise." In addition, since Henan is China's "granary", this flood may have an impact on the global wheat and coal industries.