EN12975 solarkeymark detection online sampling
Views: 9 Author: Site Editor Publish Time: 2020-04-28 Origin: Site Inquire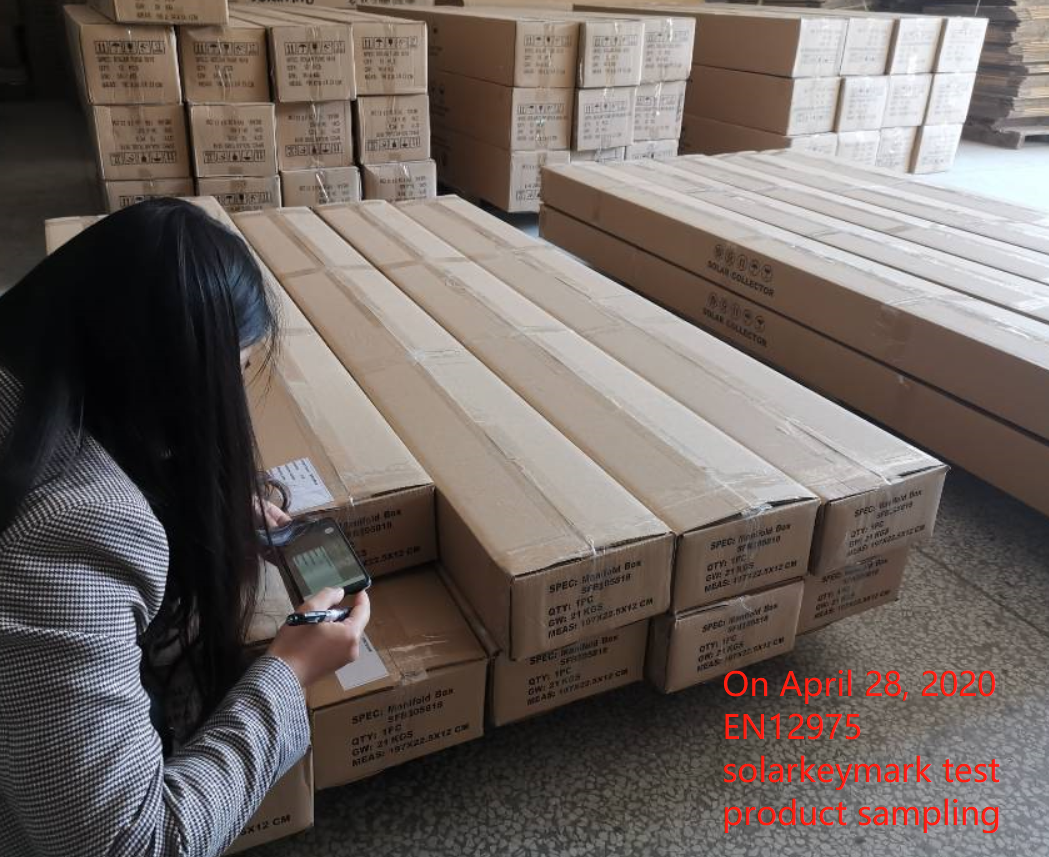 EN12975 solarkeymark detection online sampling
2020.4.28
According to the requirements of the testing standards EN12975 and ISO 9806 certified by solarkeymark, when the product testing reaches 10 years, the manufacturer must send the product to the laboratory for re-testing.
Since Sunflower obtained the solarkeymark certificate for solar water heaters in 2010, it has continued to maintain a good sales market in the European market, and its excellent product quality has been highly recognized by users. In the case of a downturn in the global solar product market, the sunflower company will continue to provide high-quality products and good services to users.
Sunflower still chooses European laboratories for cooperation to complete the solarkeymark certification testing project. The testing laboratories are still:
University of Stuttgart
Institut für Gebäudeenergetik, Thermotechnik und Energiespeicherung (IGTE)
Institute for Building Energetics, Thermotechnology and Energy Storage (IGTE)
Product testing is progressing smoothly, sunflower company and ITW laboratory completed online sampling of test samples on April 28, 2020.
Next, we will send the samples to the German ITW laboratory for testing, and we will follow up the test progress in time.