Advantages of vacuum tube solar water heater
Views: 9 Author: Vickie Publish Time: 2021-08-16 Origin: Site Inquire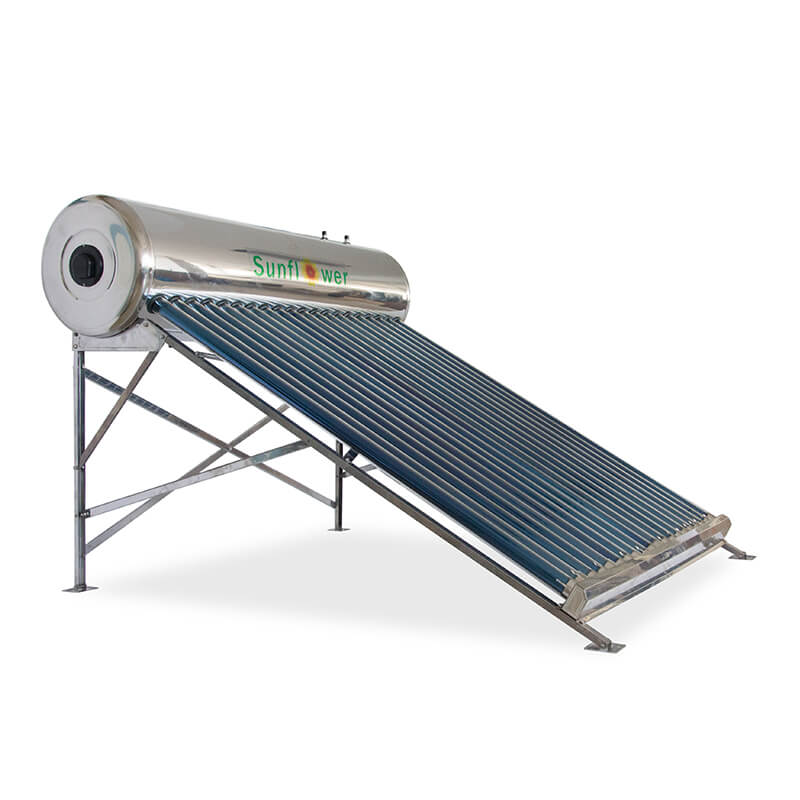 The vacuum tube of solar water heater is the core element of solar water heater. It is known as the "heart" of solar water heater. The quality of vacuum tube directly affects the service life and performance of solar water heater, so explain the vacuum tube solar water heater in solar water heater.
The rapid development of the solar energy industry has also led to the development of vacuum tube companies. On the one hand, the patented technology around vacuum tubes is constantly innovating. On the other hand, vacuum tube companies and production lines have sprung up in recent years. Vacuum tube solar water heater is a collection of solar water heater, it is widely used, it is an excellent supply of domestic hot water for factories, hotels, saunas, swimming pools, aquaculture, schools, military units, institutions and families. choose. The product is of high quality, using all-glass vacuum tubes popular in Europe and America, which are resistant to cold and thermal shock, frost resistance and good heat preservation; the vacuum tube is connected to the water tank, using flanging and having three "O" shapes, reliable performance, and less heat loss; inside the water tank The tank is made of imported SUS304 stainless steel plate, with composite material or polyurethane foam for heat preservation; the hot water provided by the product can be used all-weather, can be equipped with heat pump auxiliary electric heating device or fuel (gas) water heater device, and has a reliable thermal insulation water tank Maintain the hot water heat preservation program, so that hot water can be supplied in the morning and evening, as well as on cloudy and rainy days.
Vacuum tube solar water heater is a new type of non-polluting emission, energy saving and environmental protection new hot water supply system. The hot water system is indispensable in life, and it is a common electrical appliance in daily life. So, in today's environment that advocates energy conservation and environmental protection, how do we choose energy-saving, environmentally friendly, safe and convenient water heaters is the first choice for water heaters.