Load 25 tons of nitric acid! A fire broke out on the newly delivered container ship
Views: 9 Author: Site Editor Publish Time: 2021-05-25 Origin: Site Inquire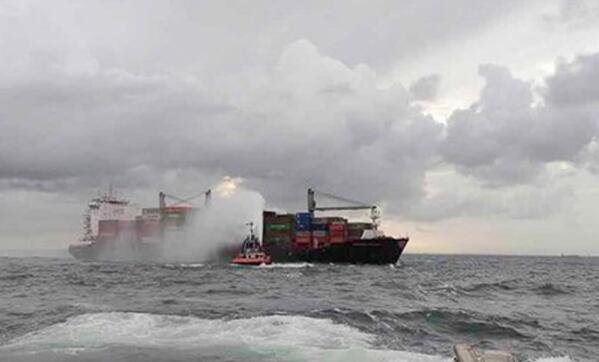 On May 20, a fire broke out in the "X-Press Pearl" docked at the port of Colombo.
According to the Sri Lankan Navy, the container ship built in 2021 departed from the port of Hajra, India, carrying 1,486 containers with 25 tons of nitric acid and chemicals in the container, and arrived at the port of Colombo on May 19. On the afternoon of May 20, a fire broke out 9.5 nautical miles northwest of the port of Colombo.
According to reports, at first, a container full of chemicals expelled thick smoke. Then, possibly due to the mixture of rainwater and burning chemicals, the dense smoke escalated into a fire.
The Sri Lankan Navy sent two offshore patrol boats (the "Sagara" and the "Sindurala" respectively), a fast assault boat and a Sri Lankan fire-fighting tug to participate in the fire fighting mission and control the fire.
The Sri Lanka Navy stated: "A special team composed of Sri Lankan Navy and Port Authority (SLPA) boarded the ship for inspection on the evening of the 20th. They suspected that the fire was caused by a chemical reaction of the chemicals carried on board."
This container ship is operated by X-Press Feeders in Singapore and has 25 crew members from the Philippines, China, India and Russia.
"X-Press Pearl" is the second 2700TEU container ship built by Zhoushan Changhong International for Sea Consortium under X-Press Feeders. The ship is 186 meters in length, 34.8 meters in width, and 17.9 meters in depth. It has entered the DNV classification society ( After delivery, it will be converted to ABS), which was just completed and delivered in February 2021.