What is Solar Roof Exhaust
Views: 0 Author: Site Editor Publish Time: 2021-08-31 Origin: Site Inquire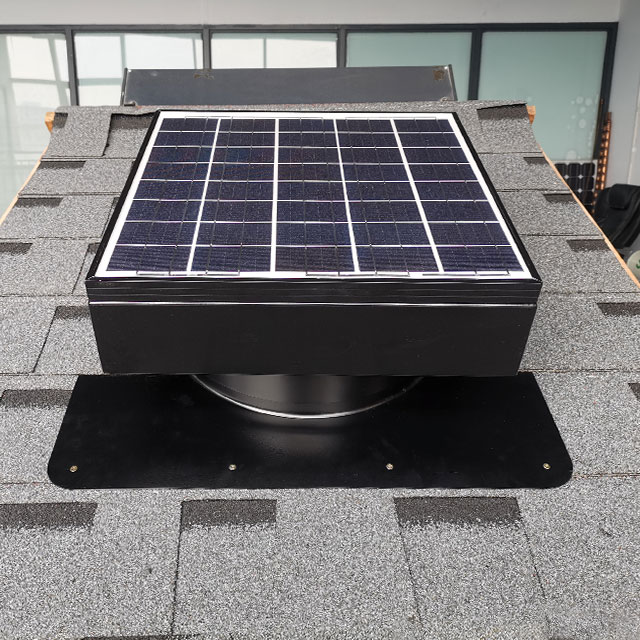 A solar power fan is essentially a traditional loft fan connected to a solar panel instead of the home grid. Attic fans are important for sucking in cold air upward from the attic space and releasing hot air to the outside.
Generally, the attic fan is installed on the roof of the house to form a flow space between the attic and the outdoor air above the house. By releasing hot air, the loft fan helps to cool the loft temperature and provide ventilation, which in turn helps to create a cool temperature in the living space.
Most roof fans simply connect to a power outlet to provide the motor with the energy needed to turn the fan blades. However, solar loft fans use solar panels to generate electricity.
Solar panels are made of photovoltaic cells, which convert sunlight into electricity. They do this by capturing light particles called "photons" and releasing electrons from these particles. This generates an electrical charge, which, once converted correctly, can be used to power various mechanical processes. In this case, the process simply turns the fan blades in the attic and creates ventilation.
Compared with traditional equipment, the use of solar attic fans has many advantages. First, once you purchase and install the device, they can be used completely free of charge. They don't get energy from the home grid, so they won't increase your utility bills.
Since there are no wires to connect to the fan, these devices are usually easier to install than other active fans. In addition, many homeowners prefer solar fans because they may become environmentally friendly houses. Solar energy is an environmentally friendly renewable energy source that seems to become more reliable every year. If you are a homeowner who likes to reduce your carbon footprint, you may be satisfied with having a solar roof exhaust.