What Does Solar Attic Fan Do
Views: 3 Author: Site Editor Publish Time: 2021-09-03 Origin: Site Inquire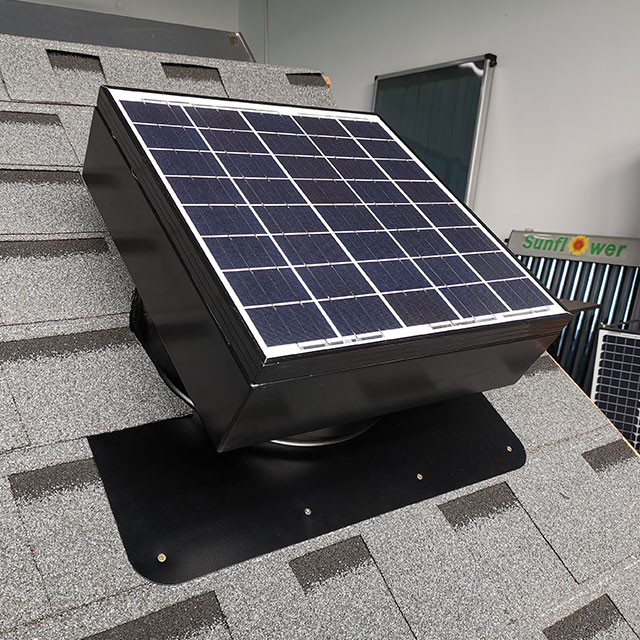 Solar attic fans increase the comfort of your home
By exhausting stuffy air from the attic and improving ventilation, solar attic fans can lower the temperature in your attic. Regulating the temperature in the attic helps rooms on lower floors and occupants of your home feel cooler and more comfortable.
Solar attic fans help you save money
Once installed, solar attic fans are free to run as they use the sun's energy for efficient operation. Solar attic fans also reduce energy costs by eliminating the need for air conditioners to overcompensate for the heat entering your home.
Solar attic fans protect your home
Solar attic fans prevent moisture-related damage to your roof. Having a solar attic fan allows moist, warm air to escape from your attic all year round, preventing the growth of mould and mildew and significantly reducing the chances of roofing materials rotting.
Solar attic fans help you save energy
Solar fans reduce your carbon footprint as well as your consumption of fossil fuels. Energy Star recognises that installing an attic fan can help save energy by preventing air conditioning from working overtime - as mentioned earlier, this can save you money on your energy bills, but it can also have a significant impact on your energy use.
Solar attic fans are safe
It is important to note that conventional electric fans have the potential to draw carbon monoxide and dangerous fumes from basement or above ground gas appliances into your home. Solar attic fans gently move air, keeping your attic pressure at a safe level and providing efficient airflow without endangering your loved ones.