Reasons To Install Solar Attic Fans
Views: 0 Author: Site Editor Publish Time: 2021-09-01 Origin: Site Inquire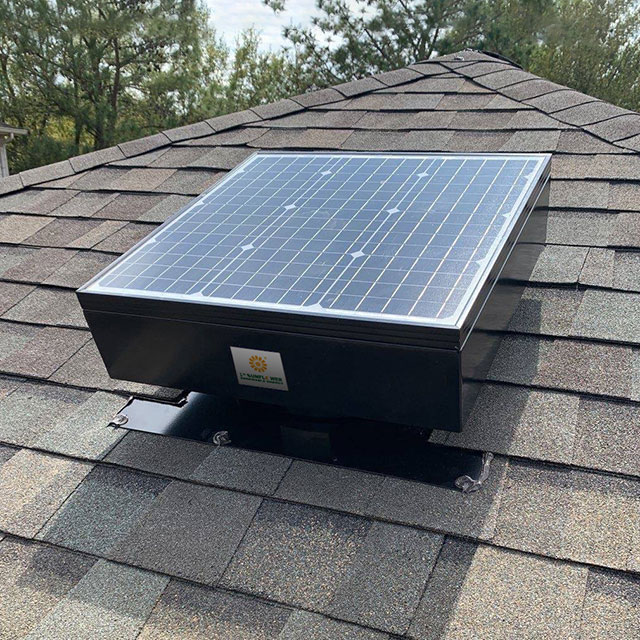 When planning a roof replacement, it is important to consider ventilation. Professional roofing contractors understand the functions and benefits of having a well-ventilated loft and roof. The question is, how do you know which type of loft fan is right for your home?
SUNFLOWER recommends the use of solar ventilation. There are four reasons.
1. Durability
Solar loft fans, such as those we install, can withstand inclement weather. They can withstand hurricanes
2. Performance
Our solar loft fan uses five-wing aluminum fan blades, adjusted to the best spacing performance. In this way, the homeowner will not have any noise problems. In addition, the solar loft fan can work even on cloudy days. They are effective in controlling moisture and humidity in the attic. Our solar loft fans are already assembled at the time of shipment and can be installed at any time.
3. Cost advantage
Another reason for using solar loft fans is that they will pay for themselves over time. Homeowners can enjoy annual savings of up to 40%. The savings you can expect depends on the energy costs in your area and the efficiency of your attic insulation. In addition, our attic solar fan does not have any plastic parts and has a lifetime warranty.
4. Multiple advantages
Consider installing a solar loft fan today to keep your roof in good condition. The solar loft fan provides sufficient ventilation to balance the indoor and outdoor air. By removing excess heat and humidity from the attic, your roof will last longer. Enough ventilation in the attic will also improve your overall indoor environment.
Installing our solar attic fan can keep your roof in top condition. We hope this article encourages you to evaluate your attic ventilation and upgrade it if necessary.