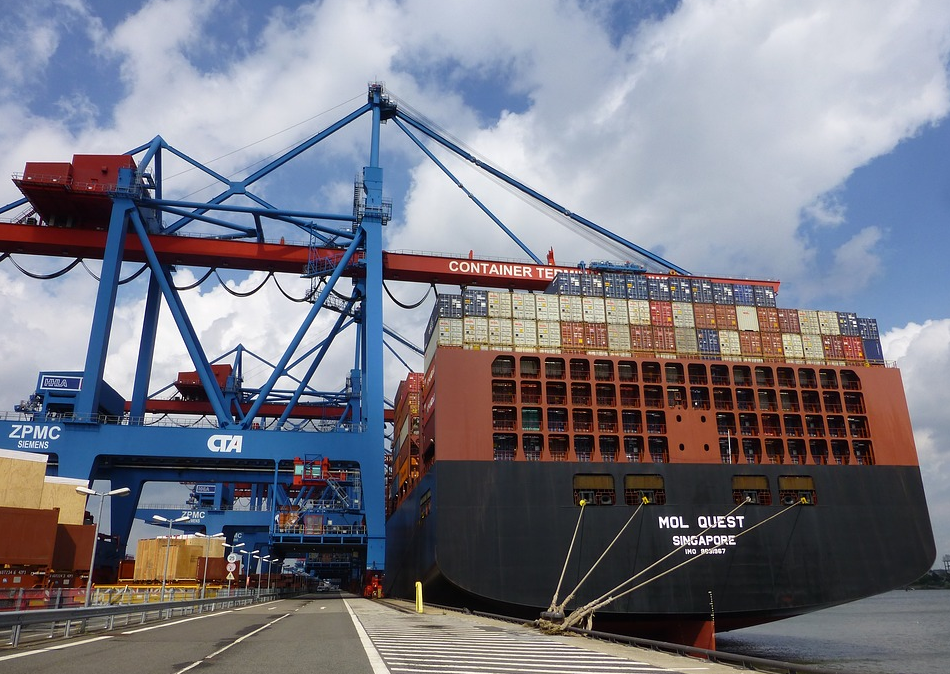 Many countries have further improved bilateral economic and trade rules in the fields of service trade and investment, creating a good environment for expanding trade and investment cooperation.
1. Thailand announced the establishment of a regional comprehensive economic partnership agreement center
2. China and Belarus hold service trade and investment agreement negotiations
3. The Ministry of Trade and Industry of Singapore announced the completion of all procedural approvals for the RCEP agreement
1. Amazon's giant status is hard to shake
U.S. e-commerce will grow by 32% in 2020, reaching US$790 billion, up from US$598 billion in the previous year. According to data from the US Department of Commerce, US e-commerce accounts for 14% of total retail spending, a significant increase from 11.3% in 2019. The second is Wal-Mart. In 2020, its sales have increased by 79%, but its sales are 6 times different from Amazon's, at 64.6 billion U.S. dollars, which is not a mass scale at all; eBay, which ranks third, has already been distanced with sales. For 38.67 billion U.S. dollars.
2. The development potential of social e-commerce should not be underestimated
The eMarketer report shows that in 2021, the total sales of the social e-commerce market in the United States will reach 36 billion U.S. dollars, a year-on-year increase of nearly 35%. However, the revenue of the e-commerce section of the social platform only accounts for 4.3% of the total sales of the US e-commerce market, and there is still a lot of room for development. Although Amazon's status as a giant is difficult to shake, if the social + e-commerce model runs successfully in the future, the development potential of social e-commerce cannot be underestimated.
1. During the epidemic, the European e-commerce market continued to grow, and the e-commerce penetration rate was high
The European e-commerce market will continue to grow in 2020. According to the World Health Organization survey report, Europeans began to participate in online shopping more frequently during the epidemic. In 2020, the total amount of online consumption in Europe reached 269 billion euros. A total of 293 million Europeans made online shopping, of which more than 220 million people participated in cross-border shopping.
2. Delivery service has become a key factor affecting e-commerce in the European market
Recently, the United Parcel Service released a survey "Smart E-commerce Report 2021", stating that online shopping in Europe will continue to flourish this year. Among them, delivery services and sustainability have become the two key factors affecting consumer shopping. The survey is based on feedback from 10,000 consumers in the United Kingdom, France, Germany, Italy, Spain, the Netherlands, Belgium and Poland.
1. Under the background of the new crown epidemic, the competition among e-commerce companies from various countries to compete in the Southeast Asian market is becoming increasingly fierce
American online shopping site Amazon has strengthened its presence in Singapore. German food delivery giant Delivery Hero is actively expanding in Southeast Asia through its Foodpanda brand. Japan's instant messaging software Line owns Line Man, which is Thailand's most popular food delivery platform. According to data from iPrice Group, in the third quarter of 2020, Shopee was the most visited website in Indonesia, Malaysia, the Philippines, Singapore, Thailand and Vietnam.
2. E-commerce giants accelerate their deployment, and the Vietnamese market has become a new favorite
Vietnam's population ranks third in Southeast Asia, with a young structure and great potential for economic growth. China is its largest import market. Users are highly sticky on social media. The penetration rate of YouTube and Facebook netizens exceeds 95%. Social media is conducive to advertising distribution and promotion.
Risk Outlook of New Foreign Trade Formats
The current development of foreign trade still faces many unstable and uncertain factors. The epidemic is still the biggest uncertain factor, the global vaccine supply is imbalanced, and the flow of cross-border goods and people is still restricted. Second, under the influence of the epidemic, globalization has encountered a countercurrent, and the politicization of trade issues directly affects international production, supply, and trade capabilities, and interferes with the international trade order. Third, the international industrial chain supply chain has undergone profound adjustments and increased instability. In addition, foreign trade entities are under multiple pressures. International logistics capacity is tight and freight rates are high. The prices of raw materials continued to rise, and the PMI purchase index of major raw materials in March hit a four-year high, raising the overall cost of the company.