Need to use solar attic fans in winter?
Views: 4 Author: Site Editor Publish Time: 2023-07-31 Origin: Site Inquire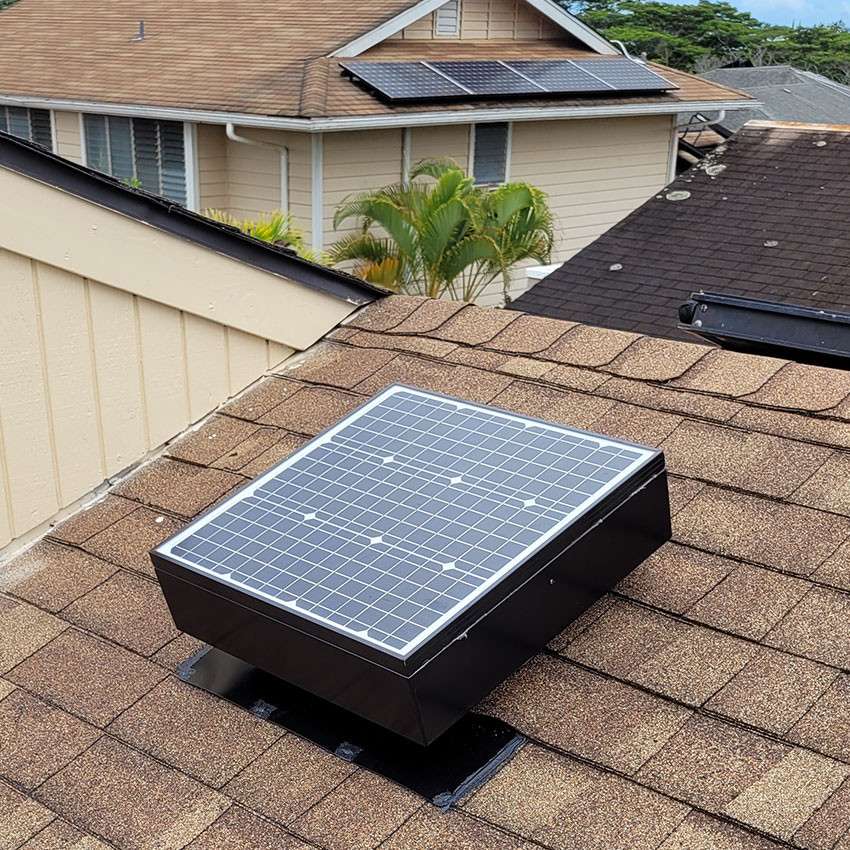 When installing solar attic fans, we often discuss the benefits of the attic, the garage can be effectively ventilated and cooled in summer. And can extend the life of roofing materials and the life of any items in the attic or garage. But what about winter? Do I need to use solar fans in winter? The answer is necessary.
1. Solar attic fan for winter ventilation
Are there any benefits to using solar attic fans in winter? The closer you are to the north, the colder the winter, so there may not be much hot air in the attic to eliminate. Does this mean you don't need a fan in winter? The answer is no!
No matter what time of year, proper attic ventilation is essential. For most of the year, you need to worry about removing excess heat from the attic. However, this is not the only benefit provided by loft ventilation fans.
In winter, warm and humid air will rise to the cold bottom of the roof, and excessive humidity will increase the growth of mold. The solar fan helps to ventilate and reduces condensation, thereby reducing the growth of mold.
2. The solar attic fan can expel harmful toxins
The attic stores various items that may emit potentially dangerous fumes. Some of them are paints, aerosols, and cleaners. However, even more harmless items, such as handicraft items that contain some kind of glue, plastic products and rodenticides, can also accumulate potentially harmful odors and toxins in your attic space. This is where the attic fan enters. Proper ventilation using solar fans cannot completely eliminate the risk of odors, but it can help reduce the risk of storing these items in confined spaces.
3. Solar attic fan can prevent moisture accumulation
Humidity is another threat to the integrity of the house, and solar loft ventilation fans fight unknowingly every day. Lack of air circulation in confined spaces (such as attics) is the main environment where moisture can accumulate, leading to mildew and mildew. Once the mold and mildew stand, they will swallow all the items stored in the attic and enter the walls of the house. Once inside, it will spread across the wall, swallow the integrity of the structure, and cause great damage. The installation of solar attic fans can effectively solve these problems and extend the life of the house.
If you live in a sufficiently cold climate, the accumulation of moisture in an uninsulated attic can also lead to the possibility of icing. Tiny ice crystals can cause amazing damage in a short time. This is why it is essential to properly ventilate and insulate attics and garages regardless of the climate.