How to correctly set the thermostat of Solar Powered Attic Fans
Views: 101 Author: Deo Publish Time: 2020-05-19 Origin: Site Inquire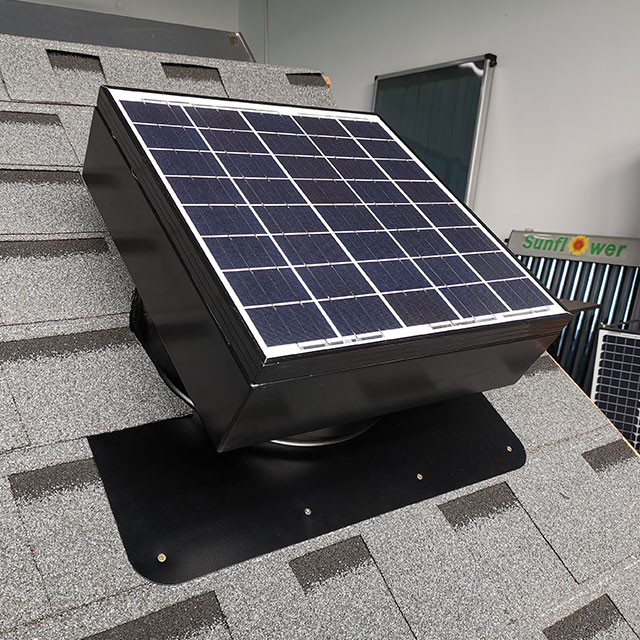 Thermostat belongs to the control part of Solar Powered Attic Fans. Different customers often choose and set according to their own preferences.
We often encounter the following problems:
1. I need Roof Air Ventilation Fan to start working at 20 ℃ / 25 ℃.
2. I like the continuous fresh air. The longer the Solar Powered Roof Vent Fan works, the better.
3. I need the solar roof vent to start working when the air humidity is high
4. The starting temperature of the solar roof exhaust fan can be adjusted. My customers can choose at any time according to my needs.
5. The area I am in is very hot, and there is no need for solar roof ventilation to have any control switches, which also reduces the chance of switch failure.
Based on many years of HVAC system product design experience and customer feedback, 1st sunflower solar company recommends:
1. If you are in the equatorial and tropical area, you don't need any control switch of solar roof air ventilation to keep the air circulation to the greatest extent and reduce the indoor temperature to maintain the best indoor comfort. Therefore, we recommend not to install a thermostat.
2. If you are in a temperate zone and a cold zone, and there are obvious seasonal differences, we recommend installing a 20 ℃ / 25 ℃ thermostat on attic fan solar ventilation.
3. If there are some other control requirements for Solar Powered Attic Fan, our engineers can customize it for you.
In our product list of solar roof fans, you will find the model that suits you.