How to choose a solar attic fan
Views: 259 Author: Site Editor Publish Time: 2022-09-26 Origin: Site Inquire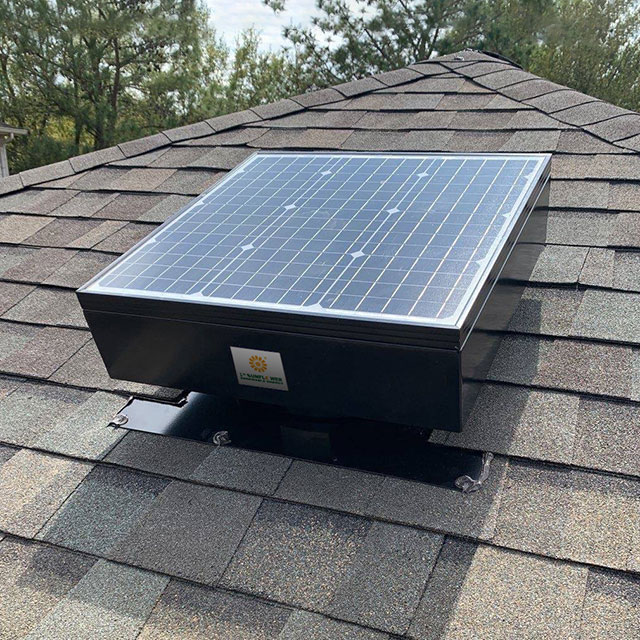 When planning a roof replacement, it is important to consider ventilation. A professional roofing contractor understands the features and benefits of having a well-ventilated attic and roof. The question is, how will you know which type of attic fan is right for your home?
1. Durability
Solar attic fans, like the ones we install, can withstand harsh weather. They can withstand hurricane winds in excess of 170 mph. So you can be sure of their quality and performance. Plus, our commercial-grade solar panels have high-strength tempered glass for added power and protection.
2. Performance
Our solar attic fans use five-wing aluminum fan blades that are tuned for optimal pitch performance. This way, homeowners won't have any noise problems. In addition, solar attic fans work even on cloudy days. They work well in controlling moisture and humidity in the attic. Our solar attic fans are shipped already assembled and ready for installation.
3. Cost Advantages
Another reason to use our solar attic fans is that over time, they pay for themselves. Homeowners can enjoy savings of up to 40% per year. The savings you can expect depend on the cost of energy in your area and the efficiency of your attic insulation. Plus, our attic solar fans have no plastic parts and come with a lifetime warranty.
4. Multiple Benefits
Consider installing solar attic fans today to keep your roof in great shape. Solar attic fans provide enough ventilation to balance indoor and outdoor air. By eliminating excess heat and moisture from your attic, your roof will last longer. Having adequate attic ventilation will also improve your overall indoor environment.
Installing our solar attic fans will keep your roof in tip-top shape. We have a team of professionals to help you with the installation. We hope this article has encouraged you to evaluate your attic ventilation and make upgrades if necessary.