Design of solar ventilation equipment for factories
Views: 4 Author: Site Editor Publish Time: 2023-05-10 Origin: Site Inquire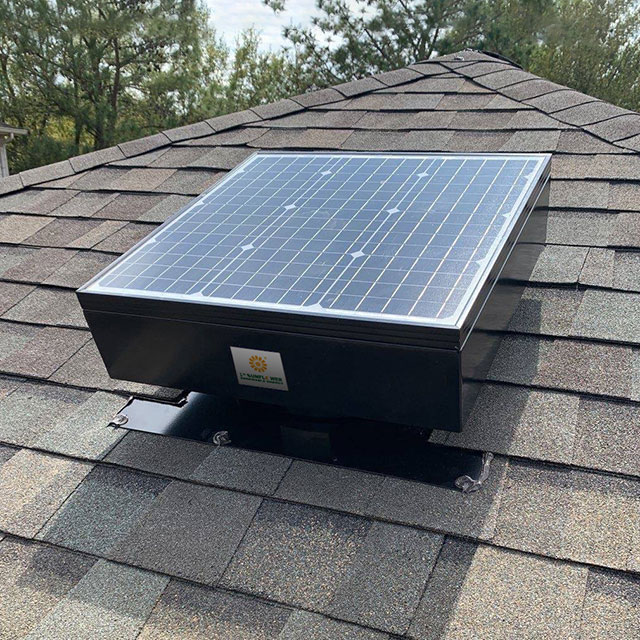 With the development and popularity of solar energy, solar energy can be used not only for heating, but also for ventilation equipment. The solar fan is mainly used for indoor ventilation and cooling. It works entirely on solar energy, saving energy and protecting the environment. The use of solar fans is becoming more and more popular today. Not only for homes but also for factories, which can reduce energy costs. Has been vigorously promoted and liked by people.
The following is a design example of solar ventilation equipment in the factory for reference.
1. Basic requirements:
An Alex from the Philippines has a factory of 1000 square meters and a height of 6m. Since the heat of the factory cannot be dissipated on the roof in summer, the roof is easily damaged and the factory is very hot, so he needs to equip his factory with solar ventilation Equipment design scheme, which can effectively reduce indoor heat and save money.
2. Design ideas:
The solar roof fan is mainly composed of solar panel, brushless DC motor, bracket, case and base.
Based on the area and height of the Alex factory, we recommend installing 10-12PCS 70W solar fans.
3. Features and advantages:
① 100% solar energy, energy saving and environmental protection, reducing electricity expenses. Can save a lot of money for the factory.
② In addition to its own costs, there are no maintenance costs and operating costs.
③ Ventilation in winter reduces the growth of mold, and summer can reduce the indoor temperature.
④ Reducing the heat on the roof of the factory and keeping the ventilation inside the factory can extend the life of the house.
⑤ Convenient installation, easy maintenance, and can keep fresh air indoors.
4.Alex is satisfied with the advantages of solar fans and this solution, but there are still some problems:
a. Can solar fans work at night or rainy days? If so, how does it work?
Solar fans use solar panels to convert solar energy into electricity and drive motors to work in the sun during the day.
If you need to work at night or rainy days, you can customize the style, add an adapter to convert AC to DC, and power the fan on rainy days or at night, and the fan works normally.
b. Can the electric fan installed in the factory still be used? How is it different from a solar fan?
It can continue to be used, you can keep the original equipment to continue to use, but the number of solar fans we have configured for you is enough for your factory to use, and it can effectively ventilate.
Electric fans will cause your electricity costs to continue to increase, but solar fans rely entirely on solar energy and do not need to consume electricity. It can save you money instead of spending it. It is also completely off the grid. No fossil fuels. All renewable free energy.
The design of this solar ventilation equipment is suitable for large-scale factories. It can effectively reduce the heat in the plant and keep the indoor fresh air. The use of solar fans is harmless. It is more environmentally friendly, saves money and electricity than traditional electric fans, and is easy to install and maintain. It is so important whether it is in a home or a factory, a warehouse, etc. Solar fans can bring many benefits.