Solar water heater with gas
Views: 0 Author: Site Editor Publish Time: 2022-09-02 Origin: Site Inquire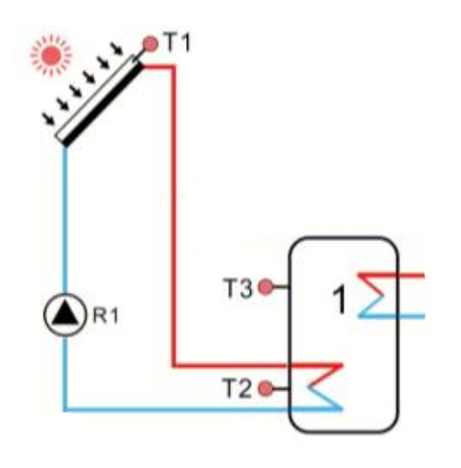 Solar energy is an inexhaustible and convenient renewable energy source. In the heating system, the application of solar energy effectively reduces the consumption of other traditional energy sources, and at the same time reduces the bad results caused by environmental pollution.
However, solar heating is greatly affected by weather conditions such as sunshine, environment, and temperature. Moreover, sufficient heat is not available in low temperature and cold areas. In order to obtain hot water stably, the solar heating system is usually equipped with an auxiliary heat source. The auxiliary method of electric heating and gas heating is the most common.
Among them, in areas where gas is common, gas heating has no time constraints, instant heating, high efficiency and zero emissions. Solve the heating problem well. Therefore, the advantages of solar energy and gas are used to ensure the heating effect to reduce household costs, energy consumption and less environmental pollution.
When solar heating can meet the user's hot water demand, solar heating is the main method. When the sun is not good enough and solar heating cannot meet the demand, gas heating will be used as auxiliary heating to ensure that people have sufficient heat to use .
In solar heating systems such as household split solar water heaters, solar heating houses, and solar heating swimming pools, solar energy can be combined with gas to optimize the way of heating only by solar energy.
If you are currently using gas heating and you want to combine it with solar heating. Sunflower Solar will design a complete solar heating system for you according to your actual situation.